EXPERTISE, INNOVATION, COLLABORATION
Our expertise is the result of 130 years of experience in the field of microelectronics and the talents of our teams. It guarantees the management and performance of our processes, the quality and reliability of our products. It secures our clients' projects.
We are driven by innovation and know-how. Innovation rooted not only in our organisation, processes and technologies, but in our social and environmental policy.
Collaboration defines our trusting working relationships, with our customers as well as with our employees. It allows us to better create, progress, advance and succeed together.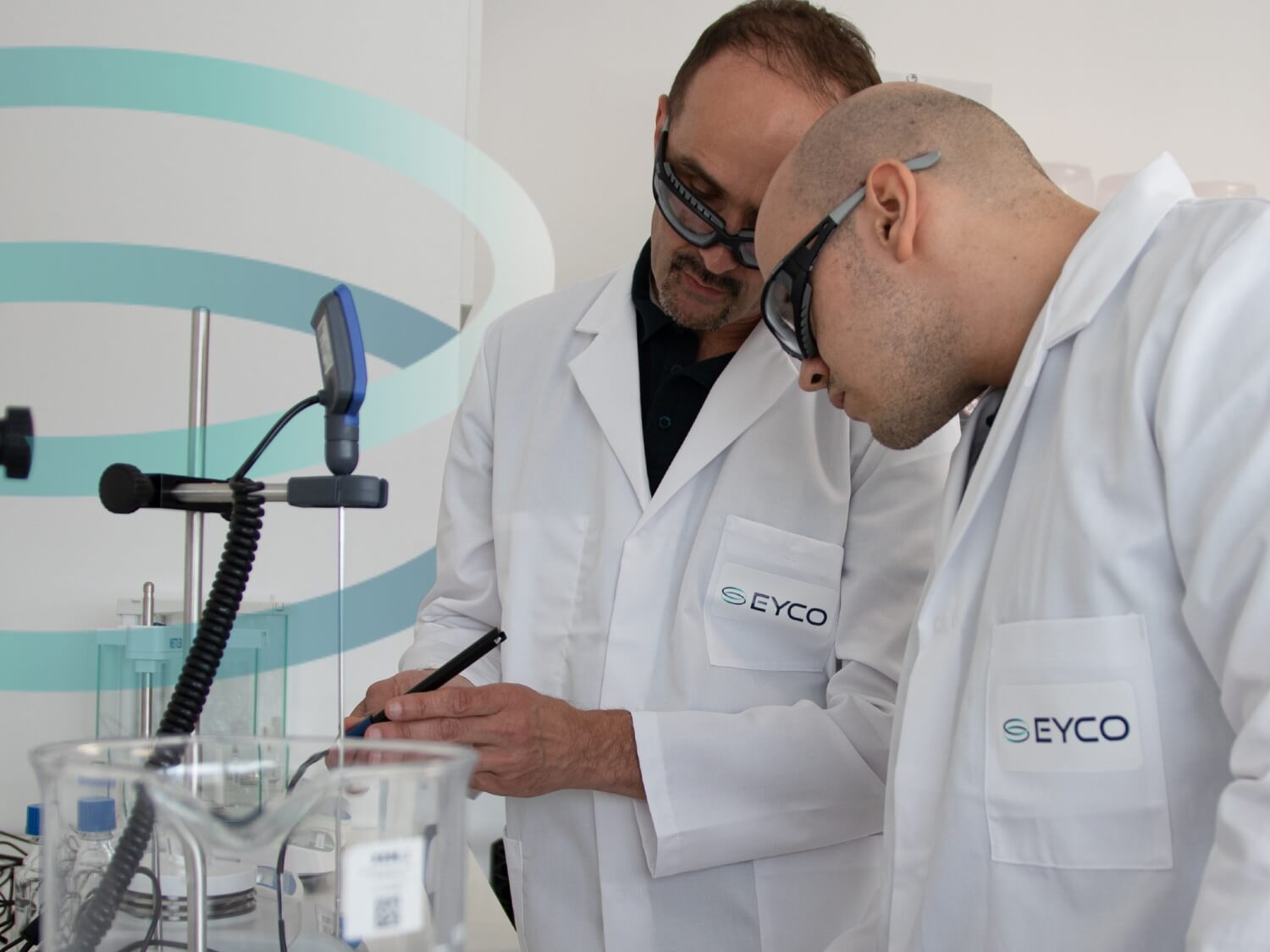 Located on 3,700 m² in the heart of the French Silicon Valley in Trets (13), EYCO concentrates the most advanced resources and skills to produce smart circuits and manufacture the next generation: new films with infinite connection and communication properties.
EYCO has established itself since 2023 as the new industrial player in the European microelectronics sector, thanks in particular to its know-how, its capacity for innovation and production in very large volumes. Trust: sharing and respect, above all, EYCO listens to everyone.
Simplicity: by remaining ourselves, effective and authentic.
Commitment: responsible and consciencious, EYCO is committed to its customers and future generations.
Innovation: EYCO creates and develops unique know-how, with high added value for its customers and employees Since its creation, EYCO has received the support of major institutional and territorial organisations.
Alongside them, EYCO can contribute to the maintenance and strengthening of advanced technologies, in France and in Europe.